ISSUE 25 - tell your newsagent...
it's distributed by Gordon & Gotch and our code is 12160
SPECIAL - '70s GOOD TIMES ISSUE!
SANDMAN - MONARO - TORANA
Plus..
'50s & '60s CLASSICS!
IN NEWSAGENTS NOW!
CLICK HERE TO READ ALL ABOUT IT or buy with free post...
Packed with all the variety we're famous for!
Plus history, facts and figures you never see anywhere else - and more!
Click this cover pic for bigger view & take to the Newsagent to find it...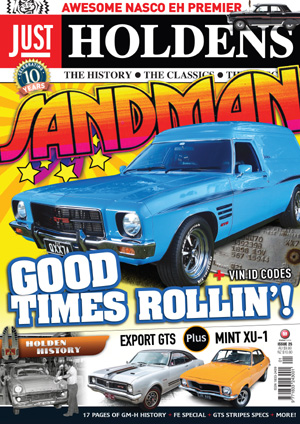 The only magazine celebrating Holden's golden years!
Packed cover-to-cover!
Here's a sample of what's inside Issue 25...
A great HQ Sandman story including all V.I.N info and actual GM-H poster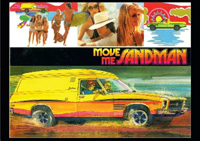 Actual GM-H HK GTS stripes blueprints, specs & dimensions



A marvellous story about Holden's 5 Factories in 1951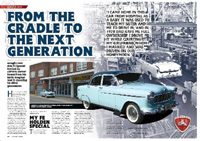 A rare and beautiful black EH Premier + 10 pages from the
Assembly Lines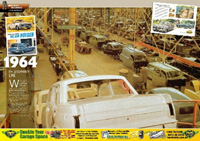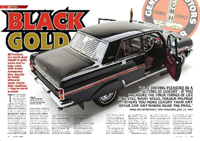 A low mile unrestored LJ GTR XU-1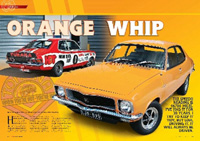 CLICK HERE TO READ ALL ABOUT IT or buy with free post...

----------------------------------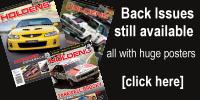 Containing all the great variety that you know and love from the earlies to the current models, and in between, it's all here.
OUR SPECIAL COLLECTORS' MAGAZINES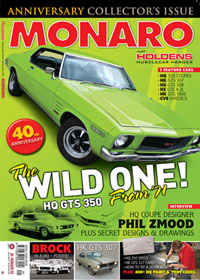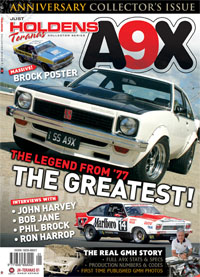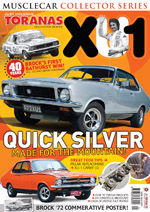 OUR MONARO BOOK!
Marvellous new book from JUST HOLDENS!
Click here, or book pic below for more info or buy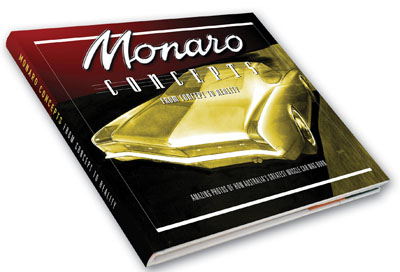 ----------------------------------
OUR OTHER HOLDEN BOOK!
Holden's history like you've never seen it!
Click image for more info and images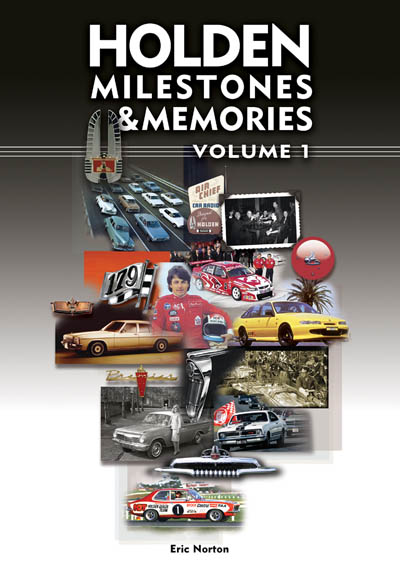 From Holden's boardroom to the production line...
A marvellous photographic record of day to day life at...


Holden's factories

test tracks

design studios


engineering rooms

dealers

on the race track
Over 300 amazing photos from Holden's golden era to today.


From some of Holden's greatest milestones to daily memories



Visually stunning, beautiful design - a book not to be missed


Hard cover

152 pages

300+ images!


Limited edition, never-to-be-reprinted
Click here to view more or BUY now
----------------------------------
COMING - ONLINE MAG!


This is our exciting new online magazine currently in the planning phase - a completely new magazine - not just a re-published version of the magazine you already buy.
JUST HOLDENS eMAG will have an exciting and fresh new mix of material - the latest happenings: at Holden, in the world of Holden motorsport, and the thriving Holden club scene.
Click here to go to our Sign-up page
----------------------------------

Hey, check out our new YouTUBE TV show!
Its where we bring the classics to life, pilot episode now available for viewing - and its free!
Go to www.youtube.com.au and then search for JUST HOLDENS or click this logo to take you there...
The home of JUST HOLDENS
5 / 9 Mirra Ct. Bundoora 3083


Just 5 mins from
the Western Ring Rd


Over 4 ,000 products in store and on our Webstore.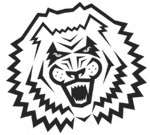 ------------
CHECK THESE OUT!
Our new t-shirts, designed and produced by JUST HOLDENS
Click images for more information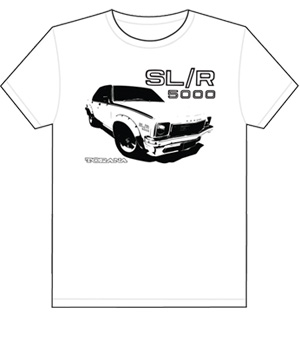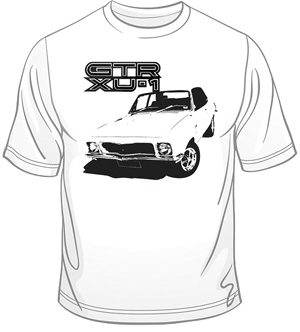 ------------